"Art and play are the language of children. That's how they communicate." – Alexis Steefel, art therapist at Penn State Health Children's Hospital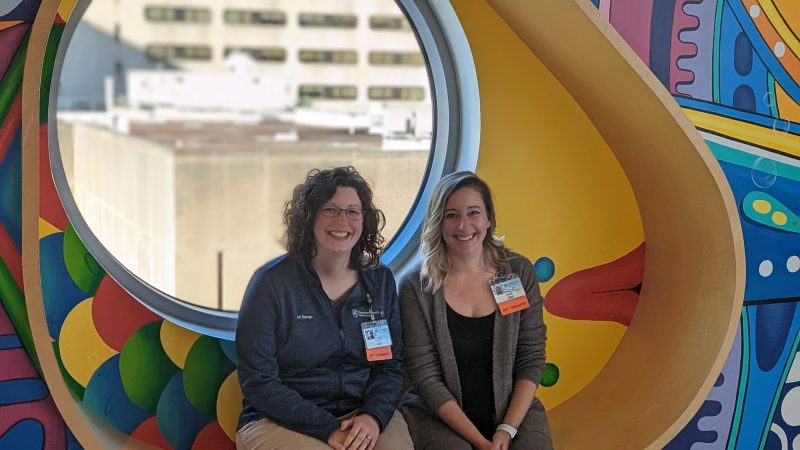 Alexis Steefel and Betsy Fallat are the two-woman team providing art therapy to patients at Penn State Health Children's Hospital. This role requires them to be adaptable to the ever-changing needs of patients and their families. The constant? Their days are always filled with high-level patient care and an abundance of creativity.
Art therapy utilizes both the mind and body to support coping with hospital experiences, provides a safe process for expressing emotion and promotes resiliency. While its central purpose is expressing and making meaning of challenges in one's life, art therapy can also support normal developmental milestones and physical needs or limitations of a patient.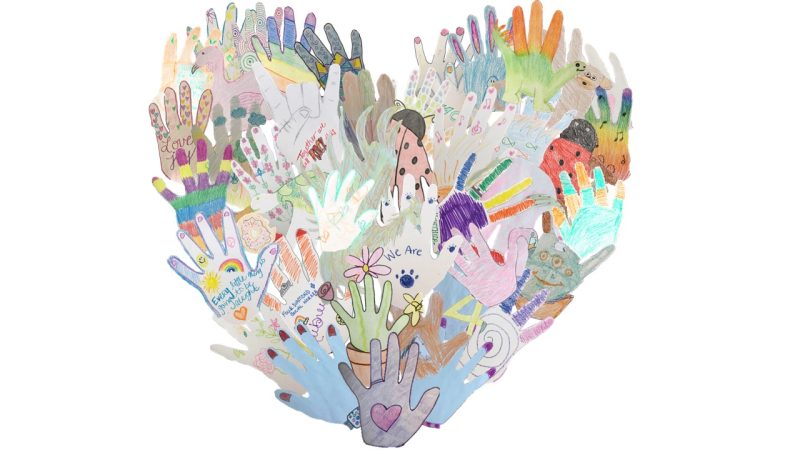 Art therapists hold master's degrees in art therapy and counseling where they receive professional training in the arts, psychological theory, human development, multicultural factors and clinical practices to treat individuals of all ages through art.
Being in a hospital for the first time can be intimidating and offering familiar art materials to a patient is one way that may help make the patient feel a bit more comfortable. Betsy recalled how she met a toddler for the first time who had just woken up from surgery in a room all by herself. The patient appeared anxious, yet when Betsy gently approached the toddler with clay in hand, the toddler appeared to relax as Betsy engaged in storytelling while the clay was simultaneously transformed into difference shapes to help familiarize the environment. Building this sense of trust and comfortability is something that needs to be established before the art therapists can be witness to some of the harder things the patients are feeling and experiencing.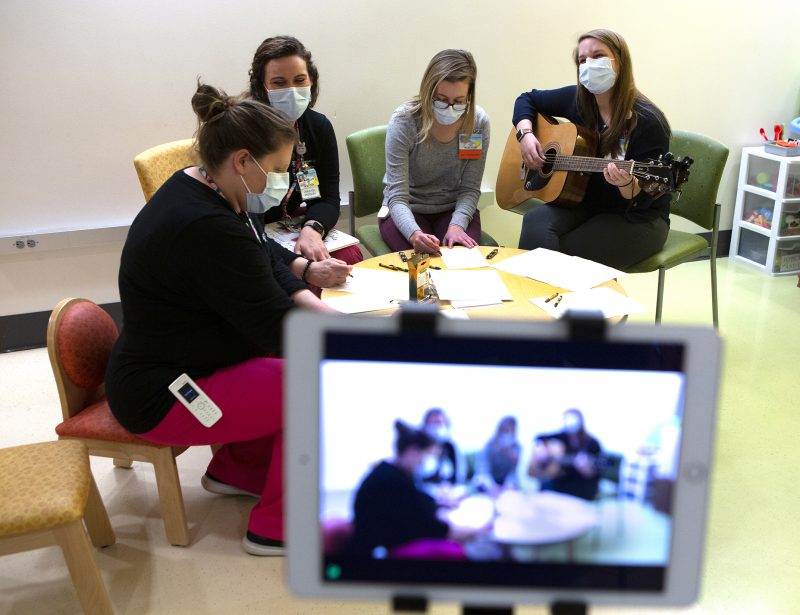 And sometimes clay isn't the answer. Sometimes it's Alexis' forte, sewing. Alexis recalls a story of a patient who had a difficult time adjusting to their "new normal" and communicating his feelings about the experience, which is normal for young children. Following a difficult day and a game of charades to help with self-regulation, this patient became intrigued about the idea of a sewing project which began to take shape over time. Embarking on the journey together, Alexis taught him to sew by hand over the course of several hospital admissions. She would do five stitches, and he would do five stitches; taking turns until a stuffed animal bumble bee began to take shape. During a session working on the bee, the patient started to say "ow, ow, ow." Alexis quickly asked if he was ok, and he explained that the bee did not like the sewing needle. Alexis served as a witness as the patient used play and metaphors within the art to draw connections to his own experiences. This is an amazing example of using expression to externalize what so many childhood cancer patients are going through on the inside.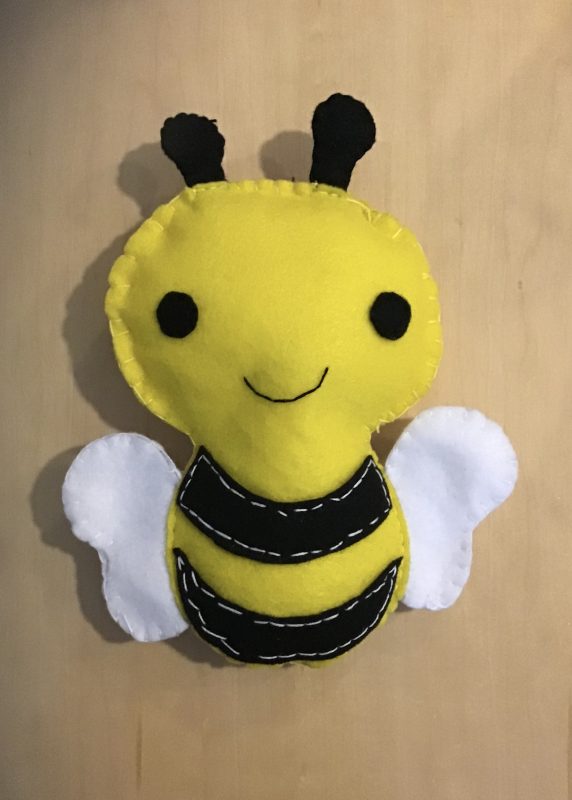 Every piece of art is a moment in a child's cancer journey and can serve as legacy gift whether it is intended to be one or not. Alexis collaborated with colleagues at the Penn State College of Medicine to use an image of a patient's heartbeat and create a reverse, 3D print of the heartbeat, which you can read more about here. However, legacy gifts can take many forms and they are not limited to embroidery pieces or resin heartbeats. Our art therapists find meaningful ways for families to honor and remember their children through art and imagery.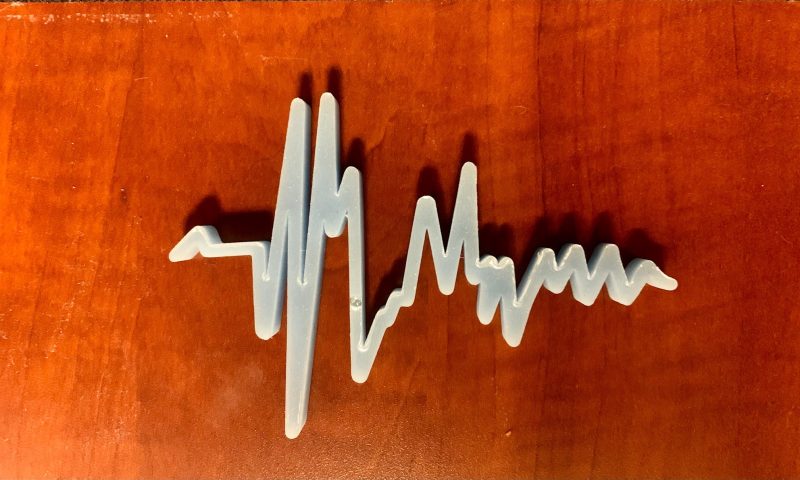 Four Diamonds patients and families are so grateful for the incredible work of our care providers ­like Alexis and Betsy, in addition to our music therapists, social workers and Child Life specialists, just to name a few. But we know this is challenging work, and many of our care providers have their own practices for self-care. Quiet reflection, connecting with loved ones and using art making in their own unique ways for self-expression help Alexis and Betsy bring their best selves when caring for each patient and their family.
Helping kids conquer childhood cancer through expression, five stitches as a time. This is what these two amazing women are accomplishing at the Penn State Health Children's Hospital. Art therapy is a constant experiment, and to quote Alexis, "You don't have to like art, or be good at art, to benefit from art therapy."