By creating successful collaborations with nonprofit organizations, you can achieve your business goals while helping the greater good. Cause-related marketing is an excellent method to build your customer base and establish a trusted brand name. It is also a perfect way to get involved in local and national causes and highlight your business values and ethics. Supporting worthy causes can give your business and employees purpose beyond making a profit.
Learn more about what cause marketing is and how your organization can benefit from cause marketing below.
What Is Cause-Related Marketing?
Cause-related marketing is a mutually beneficial collaboration or partnership between corporate and nonprofit organizations. This strategy provides a mutually beneficial partnership for both parties, where corporations get a chance to promote their brands and support worthy causes, while nonprofits build awareness for their causes and the work they're doing to support them.
What Are the Benefits of Cause-Related Marketing?
A successful cause-related marketing collaboration ensures both corporations and nonprofits benefit from the partnership while maintaining brand integrity. Here are some benefits of cause-related marketing: 
1. Boost Employee Morale
By taking part in cause-related marketing charitable causes, corporations can help build employee morale and satisfaction. Employees want to feel like they are part of something bigger and that their company cares about enriching the lives of others. Collaborating with charitable organizations can create a more fulfilling and appealing working environment.
2. Promote Camaraderie
Employees can work together and get to know each other better when working on charitable causes and initiatives. A collaborative and unified workforce can enhance team productivity and build a better overall working environment.
3. Create an Appealing Company Culture
Company culture is an essential selling point for many employees. Supporting charitable causes can build motivational and appealing company culture, giving employees a notable cause to rally around and showing them the companies they work for care about making positive societal change. Corporations with excellent company culture can attract and retain more staff, as well.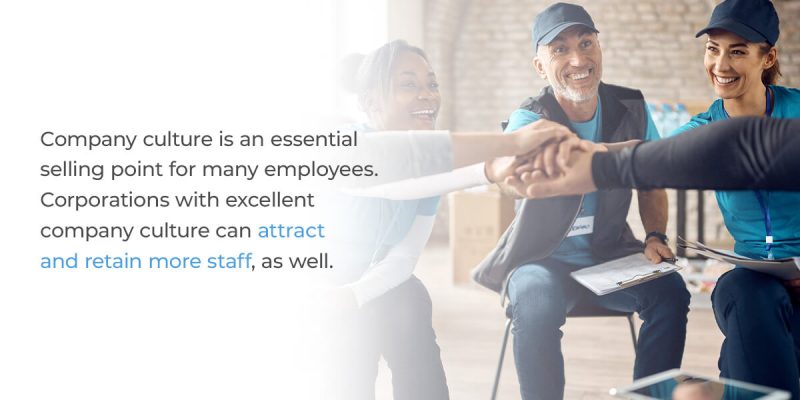 4. Promote Social Responsibility
Corporations can play a positive and active role in various causes through cause-related marketing campaigns. For example, corporations can help in the fight to conquer childhood cancer by partnering with nonprofits that focus on crucial elements of this cause, such as creating awareness for and funding children's cancer research.
5. Improve Communities
Corporations can support causes like student empowerment at local schools or medical research at nearby hospitals and positively impact their communities. Employees often feel more motivated to work for a company that takes pride in and cares for their community.
6. Enhance Brand Image 
Supporting a charitable cause can enhance a corporation's brand image. Customers can build a positive perception of corporations when companies support initiatives they care about or can relate to.
7. Build Community Relationships
By supporting various charitable organizations, corporations can increase their brand awareness in numerous communities and bring in new customers and followers. Cause-related marketing campaigns can help corporations reach and attract people in different regions and countries.
8. Build Brand Loyalty 
Supporting charitable causes can help businesses build a loyal customer base. Customers can feel more motivated to support corporations with values and ethics they relate to and trust. Stats around cause-related marketing find that 81% of consumers want to trust the brands they support.
Examples of Cause-Related Marketing
Corporations can implement cause-related marketing strategies in many ways. Here are some common examples of cause-related marketing:
Participating in Causes
Corporations can get involved in significant local or national causes to help effect change and make a difference in the lives of others. Many corporations dedicate a few working days out of the year to participate in causes, where employees attend specific events to support the partnered nonprofit.
One example could be hosting a fun team-building event and offering to make a donation based on how many employees sign-up or participate. Through Four Diamonds, companies can host a fun team-building and fundraising event through Play For The Kids™. These events are typically focused around a playful activity, such as a water balloon fight or throwing competition, that employees can all join in on in honor of children fighting cancer. To align with the cause you support, events are typically hosted in the month of September to bring awareness and support to this critical cause during Childhood Cancer Awareness Month.
Sponsoring Causes
Corporations can help fund causes that aim to make a difference in communities. These sponsorships often involve the company supporting the cause financially, such as by donating money or supplies. Other times, companies may sponsor their chosen causes by supporting events in their communities.
One example of participating in support of a cause is Four Diamonds Mini-THON®. Businesses can sponsor a local Mini-THON® event, which helps empower K-12 students to be leaders in their schools and fundraise for pediatric cancer research. Mini-THON® students learn important leadership skills and the benefits of helping others as they make a positive difference in the fight to conquer childhood cancer.
Advocating for Causes
Corporations can create awareness and advocate for charitable causes on their websites and social media platforms. They can provide information and resources about charitable initiatives, informing the public about specific causes.
Through advocacy, corporations can help get support for said causes. For example, companies that join Four Diamonds in hosting an event to support childhood cancer research often join in educating people about pediatric cancer research and how they can help accelerate the vital work done by scientists and doctors to find safer treatments for children fighting this disease.
Does Cause-Related Marketing Benefit Both Organizations?
Cause-related marketing benefits corporations and nonprofit organizations. Corporations can increase brand loyalty and enhance their company culture through cause-related marketing campaigns. Nonprofits can build their brand awareness and garner support for the causes they support.
Here's how cause-related marketing benefits both organizations and nonprofits:
Builds brand awareness.
Increases community support.
Increases corporation sales.
Increases nonprofit donations.
Raises awareness for good causes.
Increases corporation customer base.
Attracts volunteers for nonprofits.
Partner With Four Diamonds to Support Childhood Cancer Research & Life-Saving Care
Cause marketing can serve more than business goals. It can help empower the youth, care for the sick, support families, accelerate medical research, develop communities, give people hope and save lives. Through successful partnerships, we can make a difference in the lives of many.
When you partner with Four Diamonds, you work toward a shared goal of conquering childhood cancer. We offer businesses numerous ways to support this critical cause and raise support and awareness for pediatric cancer research in ways that align with their business culture and objectives. Whether you sponsor a Four Diamonds Mini-THON®, host a Play For the Kids™ team-building fundraiser or work with us to develop a custom fundraising initiative, you and your employees will be giving hope and brighter futures to children around the world by supporting life-saving research and care.
Learn more about how you can partner with Four Diamonds.