The THON Effect
Penn State THON™ makes an impact on so many lives. Each year, 16,500 student volunteers dedicate their time and energy to raise funds and awareness to help conquer childhood cancer, raising millions of dollars to provide financial and emotional support to Four Diamonds families. Most people think of the impact THON makes on kids fighting cancer. What is often underestimated is how THON inspires its student volunteers and forever connects them to a powerful community working together to conquer childhood cancer.
Molly Reese, a State College "Townie," was one of those Penn State student volunteers. She danced in THON in 2011 with the Penn State Snowboard Club, inspiring her journey to work in the medical field.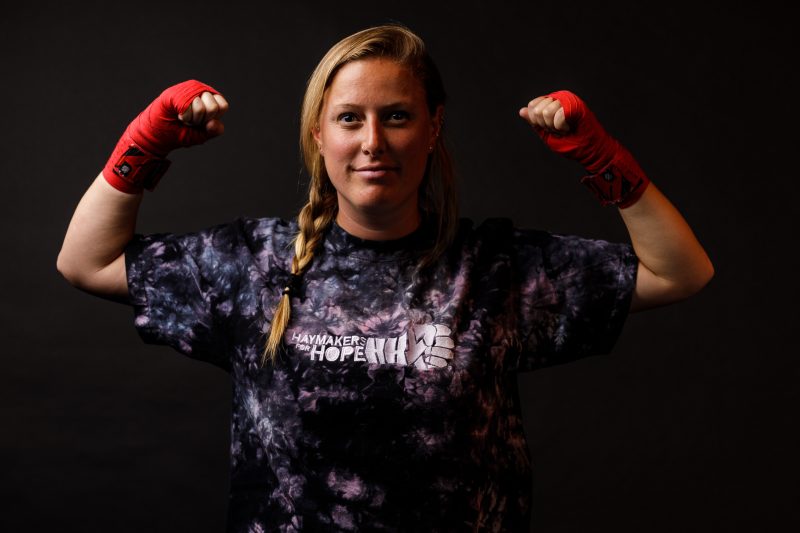 Continuing the Journey and Starting the Fight
After graduating from Penn State in 2013 with degrees in psychology and sociology, Molly attended the University of Kentucky to earn her master's degree in public health. While working in the gynecological cancer department at the university's Markey Cancer Center, Molly fell in love with her work to help patients. She spent the next four years running clinical trials for gynecological cancers and then decided it was time to do more. She is now pursuing her doctoral degree in epidemiology at Saint Louis University.
One of Molly's patients gave her the idea to participate in a fundraiser called Haymakers for Hope, in which individuals with no boxing experience­–many who have never even put on a pair of boxing gloves–get a way to "fight" cancer. Molly went home that night and pulled up the website for the program, did some research, lingered on it and then clicked submit. She was ready to fight!
Haymakers for Hope train participants for a USA boxing sanctioned event event to raise funds for cancer research, care, awareness and survivorship. Combining the efforts of local boxing gyms and volunteers, they match participants up with someone of a similar experience level (even if that experience level is "none") and at the end of the journey, the pair competes in front of thousands of supporters, and everyone is a winner.
Molly spent four months training for her match, which was held in Philadelphia in April 2023. Molly lasted all three rounds and won by unanimous judge's decision. On top of winning the match, Molly raised nearly $6,000 to benefit THON and Four Diamonds. Her sister-in-law is a two-time cancer survivor and Molly asked her to select a second organization to share in her fundraising efforts, and she raised an additional $6,000 for Epic Experience Beyond Cancer.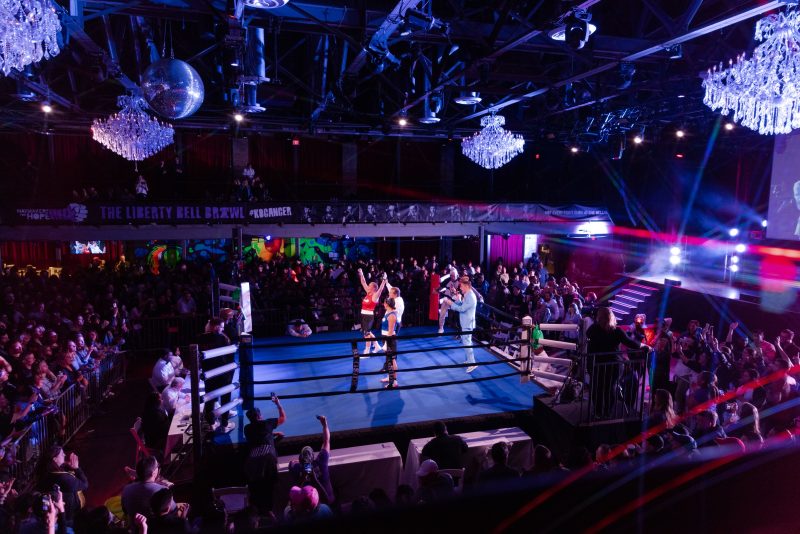 Molly continues to be very passionate about people fighting for a cause, and her mantra throughout the Haymakers for Hope training was this quote:
"The Irish tell the story of a man who arrives at the gates of Heaven asking to be let in, and Saint Peter says, "Of course! Just show us your scars." The man says, "but, I have no scars," and Saint Peter answers, "What a pity. Was there nothing worth fighting for?"
Back to the Future
What does the future hold for Molly and her amateur boxing career? "I think I will go out undefeated," says Molly. Even though she doesn't plan to wear boxing gloves again, she would love to start her own fundraiser to help others battle cancer. On a professional level, she would love to come back to Penn State someday. "It would be a dream to come back," says Molly. "I would love to come back and help find a way to 'punch out' pediatric cancer."